This is my paternal Grandmothers line, and again, as in the Strudwick line, has connections with Kirdford. This time though, it's roots are in Godalming, Sy., and the village of Thursley, Sy. Coming from these places, suggests to me, they might have been working in Iron forging, although, I have found no evidence to support this. They were infact, mainly farmers, or farm labourers. Click on the link below, and you will be able to see the line of descent from Francis Denyer(1632), through to my Grandmother, Florence.
Click for family tree: Denyer1tree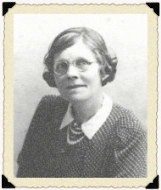 Florence Denyer, My Grandmother
Samuel Denyer, my 3rd Great-Grandfather born 1801 was a farmer at NorthChapel, Sussex. The 1851 and 1871 census show that at that time Samuel, farmed at Dales farm, NorthChapel and employed 4 men, 2 boys and 2 women! on his farm of 13 acres. Dales Farm still exists today and is still known by that name.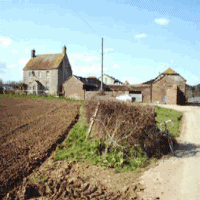 Dales farm 1999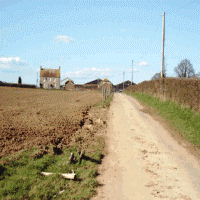 Back to beginning page: default .htm
Last updated: 01-11-09