Joyner Family History.
This is my mothers line. Her family had it's roots in Dorset, and the villages of Corfe Mullen, Winterborne Kingston, Blandford and Spetisbury being the principle areas where they lived. My mothers father, Herbert James Joyner(1887-1921) was born at Spetisbury, Dorset. Herbert left Dorset early 1900 when he transferred from Brockenhurst Station to Guildford, Station, on the London & South Western Railway where remained a goods porter until 1918. It was here in Guildford, were he met Kate Edwards, (1874-1945) and eventually they married in 1902. Tragically, Herbert died from T.B.while still a young man aged 43 in 1921.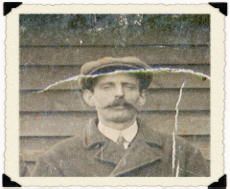 Herbert Joyner
Kate Joyner (nee Edwards)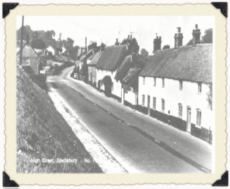 High Street, Spetisbury, Dorset.
St. Nicholas Church, Winterborne Kingston.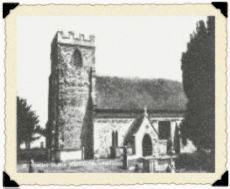 Click here to see family tree: JoynerTree1Page Back to beginning page: default .htm
Las updated: 01/02/09